Online Courses
Hot Topics Online Courses
2017 Online Course Syllabus
How to Learn and Earn
Online BRAIN RESPONSIVE Course Work
2017 Dates / Registration

LIVE Seminars and Conferences
Hot Topics Seminars and Conferences
2017 Training Events
Teach to the Brain and the Heart Will Follow:
The Brain Responsive Approach™ to Teaching and Learning
2017 Dates / Brain Lab Locations / Registration

On-Site Training Programs
Hot Topics On-Site Trainings
2017 On-Site Training Syllabus
One-day Seminar, Multi-Day, Team or One-on-One Training
On-Site BRAIN RESPONSIVE Course Work
2017 Registration Application
Leadership Training Programs
Hot Topics Leadership Trainings
2017 Leadership Training Syllabus
One-day Seminar, Multi-Day, Team or One-on-One Training
Leadership BRAIN RESPONSIVE Course Work
2017 Registration Application
Teleseminars
Hot Topics Teleseminar Podcasts
2016 Live and Recorded
Teach to the Brain and the Heart Will Follow™
Personal and Professional Learning Series
2017 Dates / Registration
Webinars
Hot Topics Webinars hosted by WebinarJam™
2017 Live and Recorded
Teach to the Brain and the Heart Will Follow™
Personal and Professional Learning Series
2017 Dates / Registrations Links
Teach to the Brain™ Training Products
Hot Topics Training Products
2017 Training Videos, Audios, Books, eBooks, eGuides and more...
BRAIN RESPONSIVE Course Work
2017 Catalog of Opportunities
                                        Mary Appleget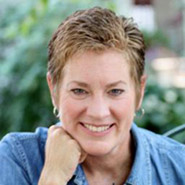 Brain Responsive™ Teaching and Coaching Expert
Keynote Speaker, Instructor and Author
Co-Founder and Chief Executive Officer, author, educator and now business owner calls it her main personal objective to provide leadership to the education community in ways that will inspire and motivate all those involved with teaching and learning. After serving in the public schools in Nebraska districts for 22 years, her influence, innovative action research and passion for the brain and knowing how it learns led her to seek leadership beyond the public school platform. Mary chose to further her own education, entrepreneurship and the self-publishing of her own intellectual property.
Jon D. Appleget
Brain Responsive™ Teaching and Coaching Expert
Keynote Speaker, Instructor and Author
Co-Founder and Chief Executive Officer, author, coach, musician and now President of Applegets Unlimited, Inc. An entrepreneur by nature, Jon has accumulated a wide variety of skills and experiences including an educational background in math, music, education and public relations. A life long athlete, Jon was given early opportunities to lead and coach young athletes and has continued to do so throughout his adult life. In addition, Jon has also experienced a successful career working with adolescents and young adults in a treatment milieu, addressing different types of abuse issues. Jon writes the copy for the sites, books and intellectual property, as well as, provides live coaching and consultation.
Join Mary Appleget, personal and professional brain responsive teacher, parent, coach and leader in this FUN, fast-paced FREE hour of learning that shows you why your brain, first and foremost, will let you survive...then... thrive. Additionally, Mary will help you understand how the three faculties of your mind: emotion, cognition and reflection, are constantly and continually integrating and interacting to create your reality. Join us and learn how to help your genius brain and the genius brains you serve THRIVE!
For more information or to inquire about dates, please contact us at info@teachtothebrain.com or call our office at 719-209-5554. Thank you for your interest in brain responsive teaching!